Description
Specification:
Type of spine support: cervico-thoracic
Patient type: paediatric
How to apply a soft (foam) collar: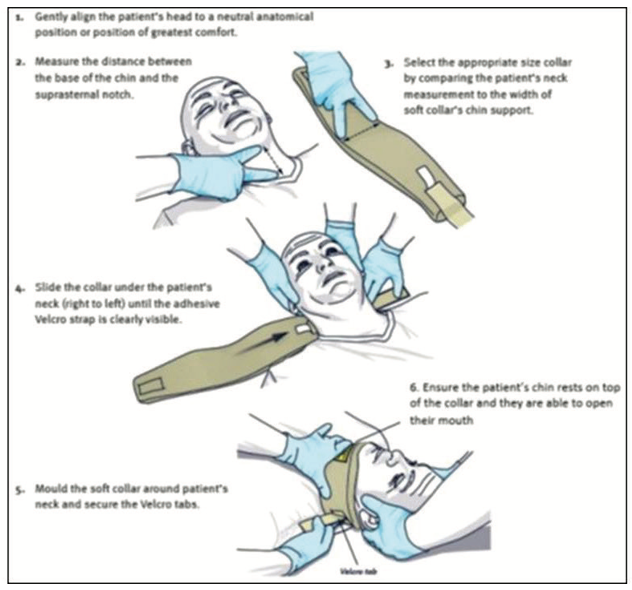 How can you care for your child at home?
If your child was given a neck brace (cervical collar) to limit neck motion, make sure your child wears it as instructed for as many days as your doctor says to. Do not have your child wear it longer than you were told to. Wearing a brace for too long can make neck stiffness worse and weaken the neck muscles.
You can try using heat or ice to see if it helps.

Try using a hot water bottle for 15 to 20 minutes every 2 to 3 hours. Keep a cloth between the hot water bottle and your child's skin. Try a warm shower in place of one session with the hot water bottle.
You can also try an ice pack on your child's neck for 10 to 15 minutes every 2 to 3 hours.
For more information, contact us 01274 965089 or check out our website at www.nicheofficesolutions.co.uk / www.nicheofficesolutions.co.uk/niche-nhs
Further clinical information can be found on our blog page: www.nicheofficesolutions.co.uk/category/niche-healthcare-news
For products not found on our online website, please view our Healthcare catalogues: www.nicheofficesolutions.co.uk/healthcare-catalogues
View our Healthcare YouTube videos Playlist
If you have any additional questions, drop us an email at info@nicheofficesolutions.co.uk
Check out our some of our new innovation range products below: